In 2016, the Dodge Foundation began its equity journey in earnest, culminating in a strategic plan centered on a vision for an equitable New Jersey. In 2020, as mobilizations for racial justice swept the country and the pandemic abruptly exposed the devastating impacts of structural racism and inequity on people's lives, we answered the call of these crises to imagine a new way and then to put action to our words. We knew that it was time to change ourselves inside and out – to more deeply center racial equity and justice in all aspects of our work, to transform our philanthropic approaches to be more just and regenerative and to shift more power to those who are closest to the harms and solutions to structural racism and inequity. As our transformation continues, we have embraced a learning mindset and committed ourselves to investing in and taking guidance from networks, movements, organizations, and leaders who are on the front lines of this work to address the root cause and repair of structural racism and inequity.
As we continue to live into our commitment, we are launching a new visual identity and website to help bring our vision of a just and equitable New Jersey more fully to life. These are tools that support our efforts to engage with our partners and communities. They are another manifestation of the Dodge Foundation's transformation.

Over the past year, we have worked with creative partners* to dream, shape and evolve how to align aspects of our external visual identity with our new direction and aspirations. Our new logo was inspired by the Martin Luther King, Jr. quote, "The arc of the moral universe is long, but it bends toward justice." It embodies the infinite bend towards justice, traveling from a rigid and thin starting point to a beautiful and bold curve to joyfully embrace the progress toward our future.

The new color palette is inspired by our long standing commitment to our great state of New Jersey and its communities: Blueberry (state fruit), Violet (state flower), Red Oak (state tree), and Goldfinch (state bird). Our new typeface, Halyard Display, was created by Joshua Darden, a Black designer and founder of Darden Studio. You can learn more about our new visual identity here. Please also see our Accessibility Statement, which outlines the care and intentionality in the design of the website for all users.
In the new website, we sought to build a platform that would serve as a vibrant resource and launching pad for partners to learn more about us, amplify the visionary solutions of our partners and grantees, and connect and engage in conversation about how to truly transform our state into a model of equity and racial justice.
We hope you will continue to visit us as we update and expand the information, stories, resources and learnings shared here. There is so much to look forward to as we work together to realize a just and equitable future for New Jersey. Please stay connected with us by subscribing to updates on our Contact Us page.
* We are grateful to our creative partners at Threespot and LightBox Collaborative for facilitating this identity refresh process with us. These talented and dynamic teams really listened and their approach helped to pull the authentic thoughts, feelings, ideas, and words about the Dodge Foundation's work out of our team and the many community partners who contributed. We are proud and grateful that working together, we created this beautiful site that will help us share information and convey the important stories of our partners for years to come.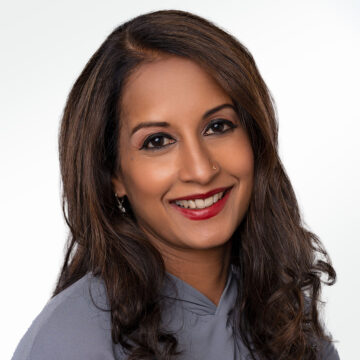 Tanuja Dehne
Tanuja Dehne is President & CEO of the Dodge Foundation where, alongside her team, she is leading the Foundation's transformation into an anti-racist organization dedicated to realizing a just and equitable New Jersey.