COVID-19 has infiltrated all of our lives and will have far-reaching implications for decades. As we all are living through this unprecedented time, we are coming to terms with the fact that the proverbial "rainy day" is indeed here.
This moment is testing us — testing how we live, how we lead, who we are, and what we stand for. Like others, we at Dodge have had to reimagine many of our plans for 2020. Our strategic planning over the past five years — our new mission, vision, values, definition of equity, theories of change, and new equity framework, our challenges and discomfort — have led us to this moment and how we live in it now.
With that in mind, today we share with you how we are responding in the initial relief and response phase of the COVID-19 public health crisis, as well as our plans towards shaping an equitable recovery and closing the widening gap of social disparities that this pandemic has shined a glaring light on.
These are the immediate actions Dodge has taken:
We made $3 million in grants to support the non-profit sector and our grantee partners in our arts, education, environment, informed communities, and other program areas. The majority of these grantees were part of our regular March grants cycle, and we also made grants to organizations in later grant cycles, prioritizing those working with and serving people and communities of color, who are often at a disadvantage due to historical, institutional, and structural impediments that may be exacerbated because of COVID-19.
We allocated $1 million in COVID-19 response grants using funds from our administrative, operating, and unallocated grants budgets to invest in COVID-19-specific pooled funds and to make rapid-response grants to our most vulnerable grantee partners and to membership, network, and advocacy organizations.
We signed a pledge of action alongside other funders and the Council on Foundations to act with "fierce urgency to support our nonprofit partners as well as the people and communities hit hardest by the impacts of COVID-19." Many of the commitments reflect our values and processes as a foundation, such as providing flexible general operating support and streamlining our application and reporting processes.
We are providing added capacity support to our grantee partners from our Technical Assistance faculty members, including free virtual clinics and just-in-time consulting to help nonprofits apply for federal and state programs, including Small Business Administration loans. Check out our COVID-19 nonprofit resources page on our website for helpful information and opportunities.
Our approach
Our COVID-19 response is guided by lessons learned in our 45 years of ups and downs but especially our new equity vision and the principle of "Nothing About Us Without Us," which states that those most affected by and experienced in working on a problem are the best at creating solutions.
The goal of this phase of our response is to provide emergency aid to the most vulnerable communities in our state, including people and communities of color, and to help our grantee partners stabilize their operations and respond to the needs of their communities, prioritizing those organizations that are most vulnerable to economic instability, advancing equity, or stewarding a unique cultural asset in our state.
Therefore, we developed the following principles that we share as a partner in the field to guide our COVID-19 response:
We will stand with and support the nonprofit sector and our grantee partners.
We will work with trusted philanthropic partners to support the emergency needs of communities.
We will intensify our commitment to equity.
We will steward our financials for the long-term benefit of an equitable New Jersey.
We will tailor our responses based on phases of the disaster life cycle model and work toward an equitable recovery.
We will be respectful of and flexible to the needs of our nonprofit partners.
What we are thinking as we envision an equitable recovery
The immediate steps we share above are just the beginning of our response. Drawing upon the lessons learned during Superstorm Sandy and best practices in the Disaster Philanthropy Playbook, we have started to strategize on our second and third phase of grantmaking to pivot from relief to an equitable long-term recovery.
We know there will be a significant federal stimulus and an infusion of dollars to meet the needs of businesses, communities, and individuals, and the state will likely have flexibility in administering these funds. State government infrastructure, however, is quickly approaching its own capacity to handle the crisis while having to design relief and long-term recovery programs. The nonprofit sector and most impacted communities will be essential to providing expertise, knowledge, and relationships with community stakeholders to help get these decisions right.
We believe investments in the following will be crucial to ensure an equitable recovery from COVID-19:
Nonprofit advocacy, community organizing, and litigation will play a critical role in ensuring the nonprofit sector and most impacted communities are included in decisions regarding federal and state aid, and in exposing potential racial and economic bias and inequities.
Trusted local news and information partners, and especially people of color news organizations and journalists working in close relationship with communities of color and low-income communities, will be essential in helping people make decisions for their health and safety, recording the truth of what is happening, inspiring hope, building community power, and exposing vulnerabilities  and inequities.
The arts, creativity, and community storytelling have and will continue to provide outlets for expression, shared experiences, and stories of resilience that will reinforce social cohesion and support mental health and community healing.
Convenings and connections matter, and philanthropy can pull together stakeholders to share information, best practices, and strengthen relationships.
I am confident that we at Dodge are well-positioned to be strategically responsive and responsible in this crisis now and over the long-term with trust, transparency, and compassion for each other and our community.
Although we are not accepting letters of inquiry or unsolicited proposals, you can contact us with your ideas and questions at listening@grdodge.org or reach out to any of our program directors – Sharnita Johnson, Wendy Liscow, Meghan Van Dyk, or Margaret Waldock.
On behalf of all of us at Dodge, we thank you for all you have done and are doing to serve your communities.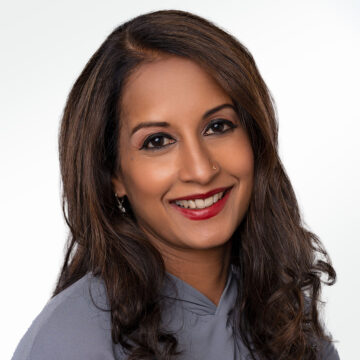 Tanuja Dehne
Tanuja Dehne is President & CEO of the Dodge Foundation where, alongside her team, she is leading the Foundation's transformation into an anti-racist organization dedicated to realizing a just and equitable New Jersey.