Since 1974, the Geraldine R. Dodge Foundation has fostered opportunity, creative voice, and a healthy environment to help New Jerseyans live quality lives. We are exceedingly proud of that work which has helped to build more vibrant communities across our richly diverse state.
Despite these investments, systemic racial bias has affected many communities' ability to thrive. As the third wealthiest state in the country, New Jersey is alive with opportunity. Yet, we also know that access to these opportunities and benefits is not equitable.
New Jersey has the largest racial wealth gap in the United States, impacting the ability of communities of color in New Jersey to own homes or access quality education and health care. Racial biases lead to Black and Latinx people experiencing unfair treatment and violence in our justice and policing systems with disproportionate frequency. Lower levels of access to positions of leadership within our state and local government result in less political power to ensure that issues affecting communities of color get adequate resources or attention. These long-standing inequities have only served to exacerbate wealth and opportunity gaps in New Jersey.
Research and experience make clear that New Jersey cannot achieve its full potential without directly addressing systemic racism and actively supporting efforts to create more just and equitable policies, systems, and practices in our state.
With that goal in mind, the Dodge Foundation set a course five years ago to create a more equitable New Jersey. Our resolve was only strengthened by the devastating pandemic and our national reckoning on racism this past year. We are now applying our learning and experience to transform our grantmaking, partnerships, internal operations, and how we deploy our resources. We refer to our transformation as Imagine A New Way because we are:
Imagining New Ways to center our work with intentionality and action toward racial equity and justice, and
Imagining New Ways to operate as a philanthropic institution that is more just, regenerative, and that shifts more power and economic control to communities.
We seek a just and equitable New Jersey where people of all races and communities have equal access to opportunities and are able to thrive and achieve their full potential. As we look forward, we will direct our time, energy, and resources toward efforts that address root causes and repair of structural racism and inequity in New Jersey. In our grantmaking, we will prioritize networks, movements, organizations, and leaders closest to the harms of inequities and who have been historically excluded from investment and opportunity. We believe this approach will bring critical perspectives, strategies, and solutions that are informed by the lived experiences of communities of color, positioning them to influence decisions about the places where they live and work.
In 2021, we are supporting organizations or projects that use strategic tools to tackle barriers to a just and equitable New Jersey. These organizations are driven by local community needs while collaborating within a larger ecosystem in which each organization plays a key role in developing solutions for New Jersey's most intractable problems. We are eager to help amplify their collective efforts.
Recent examples of our new grantmaking priorities in action include operating support to New Jersey Alliance for Immigrant Justice, New Jersey Institute for Social Justice, New Jersey Policy Perspective, and Salvation and Social Justice. Building on earlier investments to support an accurate census count, Dodge also invested in the Fair Redistricting in New Jersey Fund, led by the Fund for New Jersey, to support public engagement, transparency, and community representation in the state's redistricting processes.
Through advocacy, policy change, movement building, and cultural organizing, these organizations are making measurable progress to increase the power and voice of New Jersey's communities of color. Going forward, we will continue to seek strategic partners whose work focuses on advocacy, policy change, building economic, political, and cultural power, and repairing unjust systems.
We will also continue to develop our organization and learn from those who have the greatest proximity to issues and solutions. As we do, it is our goal to share new grant guidelines that are more open, along with simplified application and reporting processes that will help us to explore new partnerships in 2022 and beyond.
It is our privilege to steward the resources and relationships of the Geraldine R. Dodge Foundation and we seek to do so with great humility, transparency, and mutual learning. As we evolve, we will continue to build upon our commitment to equity to help New Jerseyans, regardless of race, class, or neighborhood to thrive.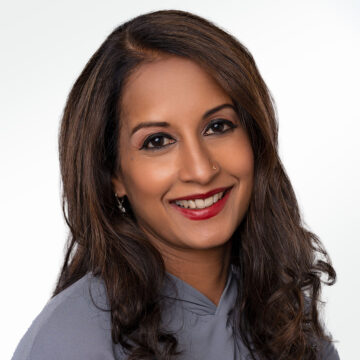 Tanuja Dehne
Tanuja Dehne is President & CEO of the Dodge Foundation where, alongside her team, she is leading the Foundation's transformation into an anti-racist organization dedicated to realizing a just and equitable New Jersey.