In 2014, Newark Community Street Team (NCST) began with a pilot program and an idea – could there be a complementary strategy to law enforcement to reduce violence in the city of Newark? Now, almost a decade later, the organization has grown in size and scale – working across 22 schools, employing more than 100 staff, and running 13 different departments that serve thousands of residents across Newark. They work to "put the public into 'public safety.'"
Newark Community Street Team was one of the organizations selected to join Dodge Foundation's inaugural cohort of the Momentum Fund. Launched in the fall of 2021, the Momentum Fund used a new community-engaged process to select and fund ten emerging organizations employing innovative strategies to address the root causes of structural racism in New Jersey. NCST's work cuts across all of the key systems change strategies that we prioritize in our grantmaking: Building Power, Reimaging Systems of Injustice, and Strengthening Economic Resilience – they are a wonderful example of an organization that works across issues areas with a truly intersectional approach.
Today, NCST hires, trains, and deploys Outreach Workers and High Risk Interventionists in the South Ward of Newark and also operates a Trauma Recovery Center, an Overdose Response Team, and an Eviction Prevention Team. NCST operates not as a replacement, but as a complement to law enforcement and provides the community with trauma-informed and trauma healing approaches to violence reduction.
"Every program that we run, they all come out of an identified need by the community and our staff, who are all members of our community," says Daamin Durden, Executive Director, Newark Community Street Team.
Through their work, NCST employs non-traditional community leaders, including those who have been formerly incarcerated. They are trained as mentors and interventionists, and support at-risk youth and young adults 14-30 years old through a case management model. These Outreach Workers are members of the community, and they care deeply about and understand the unique dynamics facing individuals and young people. "Through our Safe Passage program, the Outreach Workers are tasked with ensuring young people get to school safely, but they don't just stop there," says Durden. "These outreach workers are standing outside and paying attention – noticing that kids don't have a hat or gloves, and then making sure they get them." The Safe Passage program currently operates in 20 Newark schools, and NCST also partners with another school under a United States Department of Justice STOP School Violence grant.
Professional street intervention is often unseen. The goal of violence intervention is to stop the bloodshed in a way that law enforcement and others cannot. High Risk Interventionist professionals are highly trained and trusted in their specific neighborhoods, and they connect those engaged in violence to supportive counseling, provide crisis intervention assessment and mediation, and coordinate referrals and resource information in order to restore peace and avoid arrest and incarceration.
One phrase that comes up a lot in NCST's work is "seamlessness of the services." The holistic view, and the full suite of wrap-around services and referrals, means that every individual can get the specific support that they need at that time. For example, when a domestic violence survivor recently arrived to NCST's Trauma Recovery Center, they learned that the perpetrator of the violence had accompanied her to the hospital. NCST was able to immediately connect her to the High Risk Intervention program to help her relocate to temporary housing at a hotel, and get her to safety. When these different departments work together and approach individuals with a full suite of services, that can have a powerful outcome.
"We look at public safety through a public health frame," says Durden. "People may only think of violence when they think of public safety. But it's individuals' well-being that makes us feel safe, not just the fact that there's no crime taking place. We may not feel say if we're not able to eat, if we don't have a place to stay, and other needs aren't met."
That's why NCST has focused so heavily on issues of housing and preventing eviction over the last few years. Through their Eviction Prevention Team, they are helping people navigate how to stay in their homes, and then going one step further to make sure people feel safe in their homes by addressing issues of quality of life. For example, while working with one of their clients facing eviction, they realized that the client had long-term broken pipes in their home and raw sewage was consistently flooding into their basement. NCST helped that client not only stay in their home, but they are also making sure that this long-term issue gets addressed.
All of the work of NCST has tremendous impact on communities in Newark, and the Dodge Foundation is honored to support their work and see their impact extend beyond Newark and New Jersey. NCST has been doing this work for a decade, and they are leaders in this field. The resources and learnings that they share are invaluable to others who are interested in adopting similar programs in New Jersey and across the country. We know that with additional support, they can go deeper in Newark and extend their learnings wider across the country.
NCST has a powerful vision for the future. At the end of the day, they are striving for a world where their community is "healed, happy, thriving, and stable." As Durdin said: "We want the community to actually own the public safety platform. We want to see a world where we're arresting the situation, not arresting the people."
If you're interested in learning more about or supporting their work, please reach out to Solomon Middleton-Williams, Deputy Director, at solomon@newarkcommunitystreetteam.org.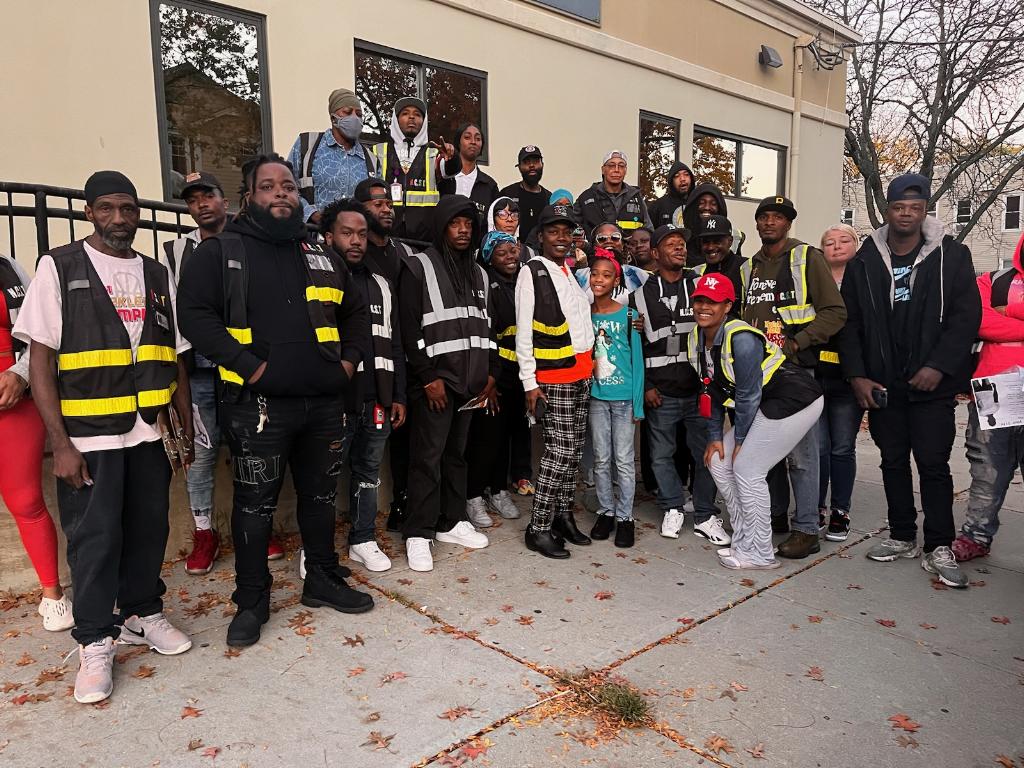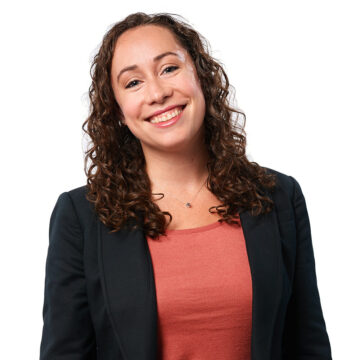 Janna Oberdorf
Janna Oberdorf leads the strategic communications efforts of the Dodge Foundation, with a focus on communications and engagement with community partners, amplifying the work of grantees, and sharing insights with the broader field.