At the Dodge Foundation, we are committed to engaging with and learning about racial justice-focused organizations working across the state of New Jersey. We have been supporting these types of organizations through our Imagine a New Way initiative over the last several years, connecting with organizations through intentional outreach and relationship building, and through a community-engaged grantmaking process in our Momentum Fund. Today, we are excited to announce that we are creating a new pathway for connection with racial justice-focused organizations that have not previously had access to the Dodge Foundation through our first-ever "Open Call."
We know that supporting organizations through an open call process is in alignment with our vision. We have been working and building towards this moment for years because we believe that this process is critical to achieving a just and equitable New Jersey. We expect to distribute $500,000 with grants ranging from approximately $15,000 to $75,000 to 10 to 20 organizations depending on the organizations and the number of applications we receive. Organizations are eligible to apply with the following criteria:
Have never previously received funding from the Dodge Foundation
Ensure that its racial justice work is based in and benefits communities in the state of New Jersey
Address the root cause and repair of structural racism and inequity in New Jersey
Have an annual operating budget of up to $3M
Have 501(c)(3) status or operate under a fiscal sponsor
We are interested in supporting organizations working across all issue areas, particularly those addressing how inequities overlap and intersect. You can find more details about our process on our dedicated Open Call page on our website.
A Multi-Pronged Approach to Access
We know that the world of philanthropy has a long history of inequitable access— historically, who you know, and who knows you matter. We know this will take time, and as a foundation dedicated to supporting racial justice organizations, we are committed to and are working toward tackling the barriers to accessing our support by creating multiple pathways.
Outreach and relationship building: We work to connect with organizations that are leaders in the racial justice movement and to build authentic and long-lasting relationships that bring all of our resources to bear.
Participatory grantmaking: Through our Momentum Fund, we piloted a new community-engaged process to select and fund emerging organizations, selected and nominated by the community, who are employing innovative strategies to address the root causes of structural racism in New Jersey.
Open call: We are launching the "Open Call," an open and accessible application process, to create opportunities to connect with new organizations that have not had access to the Dodge Foundation.
We believe that these strategies, when woven together, begin to break down some of the existing barriers to access. Our goal is to find new ways to connect with smaller organizations that may not have the staff or infrastructure to navigate the current philanthropic landscape. And, we want to purposefully connect with organizations led by those who have historically received significantly less support from the philanthropic sector.
And so, we believe now is the time to expand our approach to achieve our broader vision.
Learning by Doing, Doing by Learning
Our own transformation to become a racial justice funder has been steeped in an approach to "learn by doing, and do while learning." The only way to effectively live into this principle is to acknowledge a simple truth: we don't know what we don't know. The strong relationships that we've built over the past two years with our Imagine a New Way and Momentum Fund organizations, practitioners, and leaders have provided us with invaluable feedback, insights, and learnings to move our work ever closer to justice. But, we still have work to do in learning about organizations tackling structural racism across the State.
In this spirit, through this first-ever Open Call process, we will adjust and adapt. We know that an application process is not perfect – that asking organizations to complete an application for funding takes time away from their mission. It's our goal to make the process as streamlined as possible and to only ask questions that are essential to our understanding of the work.
And while today we are announcing the Open Call approach, this is not the only way we connect with communities, leaders, and organizations. Our team will continue to connect with communities, to show up, to ask questions, to listen deeply, and to identify how current systems—and in some cases, our own practices—continue to perpetuate injustices.
So now we turn to you – our community. Help us connect with and support organizations that are addressing the root causes and repair of structural racism across our State. Apply for funding yourself if your work aligns with our vision for a just and equitable New Jersey. And share the Open Call far and wide.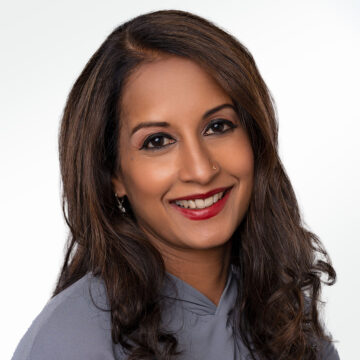 Tanuja Dehne
Tanuja Dehne is President & CEO of the Dodge Foundation where, alongside her team, she is leading the Foundation's transformation into an anti-racist organization dedicated to realizing a just and equitable New Jersey.