Much has developed over these recent days as we – as individuals, organizations, and communities – absorb and adjust to what the coronavirus pandemic means for how we keep ourselves and our loved ones safe and how to confront this crisis as one community. 
The Dodge Foundation is no exception. Like many organizations, we are simultaneously making decisions and adapting how we work as we follow the news and gather information from each other and our grantee and philanthropic communities. It has not been easy, and we are focused on holding true to our values and vision of an equitable New Jersey. 
This virus is revealing to us our interconnectedness in a very personal way. It is showing that the health and well-being of one is bound to the health and well-being of all.  
The Dodge Foundation has implemented the following as precautionary measures for everyone involved and especially those who are most vulnerable: 
W

e are closing our offices at 14 Maple Avenue in Morristown for two weeks through at least March 27. 

 

All meetings of 

outside

 groups scheduled to be held at Dodge's offices, including our third-floor meeting space, are suspended until May 1.

 

Our staff 

is

 working remotely, and we are minimizing participation in in-person meetings, gatherings, public convenings, and conferences until May 1. 

 

Site visits 

for grants in our current cycle 

will be held virtually or in

–

person on a case

–

by

–

case basis

.

 
As we continue our day–to–day operations remotely, our program, technical assistance, poetry, and operations staff will continue to review and adapt how we will engage in these challenging times and to keep our constituents informed.  
We recognize that, like us, many organizations are prioritizing safety. We also recognize that for some of our grantee community, that the plans you described in your grant application are changing. We support you in making the programmatic and operational changes necessary for the health and well-being of your staff and the communities you serve. We stand by you during this emergency situation. 
Please feel free to reach out to your program director if you have any questions or concerns.   
Local funders are beginning conversations about how to best support the organizations that are on the front lines of addressing the impact of this pandemic. At Dodge, we are particularly interested in what philanthropy can do to focus on equity and how the needs of the most vulnerable may be met.  
In partnership with the Center for Non-Profits and the Council of New Jersey Grantmakers, we are sharing a Rapid Response COVID-19 survey to understand how New Jersey's non-profit community is affected and to convey your needs to funders, policy makers and others. 
We encourage you to take this survey by Tuesday, March 17 to have your voice heard. Please note that the Center for Non-Profits is asking for only one response per organization, so if you already completed the survey, please do not do so again.
Thank you for all you are doing to serve your community's needs.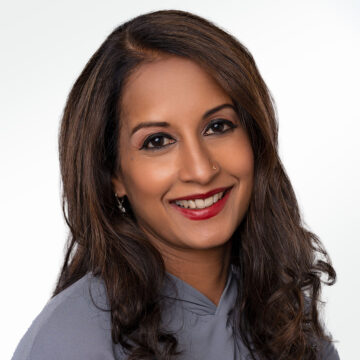 Tanuja Dehne
Tanuja Dehne is President & CEO of the Dodge Foundation where, alongside her team, she is leading the Foundation's transformation into an anti-racist organization dedicated to realizing a just and equitable New Jersey.