In May 2023, we announced our first-ever Open Call for racial justice organizations, looking to fund and support organizations across our State that have not previously had access to Dodge Foundation funding. More than 120 organizations from across the State answered that call, and today, we are thrilled to announce the ten organizations we are supporting from our first-ever Open Call process.
We have been building towards this moment for years because we believe this process is critical to achieving a just and equitable New Jersey. These ten organizations will join our community of racial justice organizations, including the non-profit partners we've supported through our Imagine a New Way initiative over the last four years and the organizations selected through a community-engaged grantmaking process in our Momentum Fund. Working together and alongside each other, these organizations strengthen civil society and build towards justice and equity in our State from all angles. We have intentionally developed multiple pathways to accessing our support because we believe that these strategies, when woven together, begin to break down some of the barriers that we know exist across philanthropy.
Toward this end, the Open Call was designed to do three things:
Create a pathway for us to connect in new places and spaces with organizations that previously did not receive our support, particularly grassroots and community-driven organizations.
Learn more about critical racial justice issues, organizations, and opportunities across the State.
Further embed principles of openness and accessibility into our grantmaking process. We know invite-only grantmaking, as the sole pathway to access, can perpetuate an inequitable funding cycle where more established or networked organizations have an increased means to access continuous funding.
The ten organizations selected through this process all shared a few key themes. These organizations outlined a clear vision and deep understanding of racial justice, have a systems-change approach, and demonstrated community buy-in and engagement of multiple stakeholders. We're thrilled to share that the following organizations will receive support from our Open Call process, totaling $500,000 in grants:
While this announcement is the culmination of our work to create a new, open, and accessible pathway for support, we know this is just the beginning. We had the privilege of getting to know more than 120 organizations working towards a just and equitable New Jersey, well beyond the ten we selected from this process. There are organizations working across our State – in every county and community – addressing issues of inequity and injustice. Looking ahead, we want to find ways to continue to strengthen and grow the entire justice-centered nonprofit sector. We cannot do this on our own, and we are eager to connect with more allies and values-aligned funders who share this vision.
One thing is clear from this process – there are people, networks, and organizations in every community fighting injustice. We remain eager to listen to them and to continue to find new pathways to support them.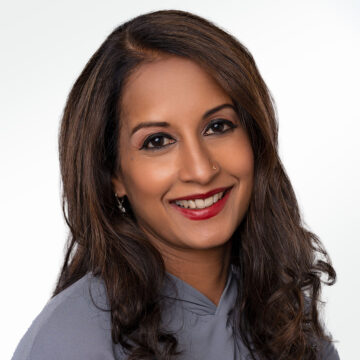 Tanuja Dehne
Tanuja Dehne is President & CEO of the Dodge Foundation where, alongside her team, she is leading the Foundation's transformation into an anti-racist organization dedicated to realizing a just and equitable New Jersey.